Manchester United have always been famous for their stunning jerseys over the years. The Red Devils have excited fans with every major kit launch and have stirred up a frenzy innumerable times over the years. The passionate fans have lined up to buy the newly released kits even when there aren't many visible differences. But that is not to say that they haven't adorned any classic jerseys. Here's a list of United's best kits ever that've been made famous by their record trophy haul.
1992-94 Home Kit
This was the first home kit worn by Sir Alex Ferguson's men in the Premier League era. Inspired by the laced collars of the late 19th century, this kit symbolises the beginning of Manchester United's supreme dominance of England's top division. The team won two league titles and an FA Cup in the two years this kit was adorned by the Class of '92.
1993-95 Away Kit
United haven't had many all-black kits but this, used in the mid-nineties, was an absolute beauty. Rarely has a strip reflected a team quite so perfectly, as it suited the tough players like Mark Hughes, Roy Keane, Eric Cantona, Paul Ince et al. And it was already obvious that Cantona attacked a Crystal Palace fan in 1995 wearing this kit, wasn't it?
1960's Home Kit
Manchester United players had been permanently wearing this classic all-red jersey ever since 1935, but it was in the 60's when it was made famous by legends like Sir Bobby Charlton and George Best. United won two league titles and their first ever European trophy while donning this nostalgic strip.
1998-99 European Kit
United introduced a separate European kit for the first time when they launched a classic design in 1998-99 with white socks and white collars. It had a star over the club's crest to signify the 1968 European Cup and it proved to be a lucky charm as United conquered Europe for the second time with a famous victory in Barcelona against a star-studded Bayern Munich.
1990-91 Away Strip
A kit that wouldn't garner much attention in the modern day, this blue and white strip was striking but in a surprisingly good manner. It attained the legendary status after United defeated Arsenal at Highbury in the Rumbelows Cup when Lee Sharpe scored a stunning hat-trick.
2007-08 Home Kit
The jersey worn in the 2008 Champions League Final got the balance between uninspiring and way too clever kits just right. The kit was a huge upgrade from the not-so-good 2006-07 home kit, and the jersey, which featured a lovely shade of red and a nice white stripe down the back, would go down as one of United's best kits in recent years.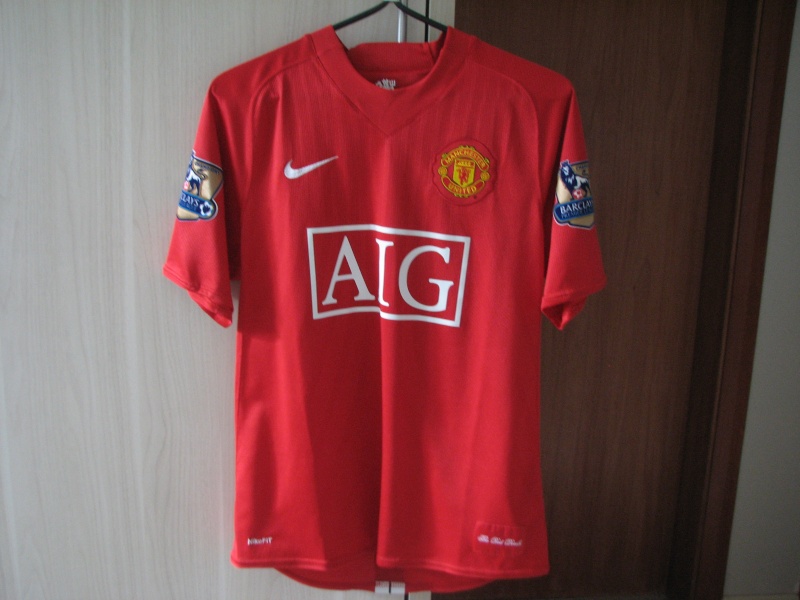 2017-18 Home Kit
Call me a fan blinded by his club's love, but United's latest kit for the upcoming season is a marvellous beauty. It's probably the best kit Adidas has designed for United, and features the classic three-stripe design albeit on the shoulders instead of the arms like last year's kit. The kit looks majestically good, with a sober design on a strikingly good red shade.